Crystal Skulls Shop
Welcome to our website dedicated to crystal skulls, crystal dragons and mineral sculptures. Find the right mineral artifact for you.
Looking for your crystal skull or crystal dragon?
You are in the right place
We put all our gifts at your service to find your happiness. Listening to you, listening to your Soul, feeling and reading your energies will be as many capacities put together to find your Skull. Either it already exists and is waiting for you here, or we will contact our sculptors so that it can come to life…
Our strength: personal and individual transmission of each crystal skull so that the magic is there, so that the synergy is and that the reunion can be a wonderful moment for both (the crystal skull and its guardian).
Skull passers and crystal skull keepers
Aymeric and I are skull passers and crystal skull keepers, and have decided to give life to this site where we share with joy, our encounter with the crystal skulls, but also other elements that you will have the pleasure to discover, to view or to read.
If you feel the call and the desire to invite into your life a powerful crystalline consciousness, a magical artefact, then you will follow your guidance and contact us so that we can go and look for your companion, your crystal friend who is there, that awaits you, written into your destiny.
Amelle and Aymeric Blanc,
Crystalline transmitters,
Passers and guards.
Testimonials
Rosaline, Watterloo, Belgium
A friend of mine strongly recommended that I contact Mr Aymeric Blanc and his wife Amelle. Having made contact with them, they were kind enough to listen to my request and immediately put words to my energies.
My request was simple: I wanted an imposing crystal skull of unusual size. They took the time to listen to me, to tell me what they thought of the rightness of my request, taking into account my energies, the energies of the crystal skulls of which I was already a guardian and the energies of those around me. They went looking for the one I wanted and found me exactly what I wanted, even better than I had imagined. A 30 kg Himalayan rock crystal skull with millions of years old water drops inside the skull… A gift within a gift… It was a tasty and emotional moment when I opened the box it had been sent in… Majestic. Sublime. I give thanks to this Master who wanted to come into my life and I thank infinitely these two beings who knew how to listen and find the sculptor who would know how to give life to my new wonderful friend…
Samoa, New Caledonia
I was passing through the Essen and Cathar region, in the Aude, when I saw a stall at a market that made my heart skip a beat. Aymeric and Amelle's. Crystals that vibrated, that sang of love and joy. An explosion of happiness… My gaze landed on a female skull, very soft and very powerful at the same time. I knew it was a reconnection between her and me in the language of the heart. She became Isis and I took her everywhere with me in my travels around the world until she decided to put down her "suitcase" in Bali. Today she is in a temple dedicated to women and everything is perfect. I continue my travels knowing that I was her guardian for a time and that my destiny was to take her to a place where she would work with her radiance. Since then Amelle and Aymeric have passed on a new crystal skull to me because I had the call and they could see which one was for me. His name is Merwen and thanks to him I am living the most beautiful journey of my Soul… Thank you both for your Love, presence and support. Merwen, Isis and I send our love to you.
John, Friend of the stars, brother of Glasgow
My name is John, originally from Glasgow, I met Aymeric through a contact who told me about him and his quantum healing. Treatments that I had the pleasure to practice (atlas-balancing in their Quantaum centre… a real cellular boost). During these healings, which I experienced at their Quantaum centre in a magnificent place with such high energy, I got to know their crystal skulls. What masters they are! What a council of wise men… And then on the next table I saw more crystal skulls. And my eyes fell on a very particular skull with an atypical physique. It was such a strong connection that when I left to return to my native England I couldn't stop thinking about him. After a week, I was still dreaming about that skull which had literally magnetised me, unless I had magnetised it to the point of drawing it into my thoughts. I contacted Aymeric who explained that when a skull recognises its guardian the link is made, like in Avatar. There are things that do not need to be rationalised. The relationship to the crystal skulls is undoubtedly one of them. Of course, I became the custodian of this wonderful atypical skull. Crane who teaches me a lot, who helps me to grow, and I must admit that I have experienced a lot of changes in my life since. I have many positive feelings about Aymeric, his wife and their work on earth.
Arthur, seeker of truths, conscious traveller
I introduce myself, my name is Arthur, seeker of truths and to achieve this, I travel with my backpack on the various sacred sites following a burnout and a great awareness, I left my former engineer self to put myself at the service of my soul and humanity. I knew nothing, but nothing at all about crystal skulls. I had never heard of them and one day I came across a video of the crystal skulls on youtube. What the guy was saying was talking to me without talking to me. The skulls yes, his energy no. Without more I did not go deeper into the subject. So I put it aside and a few months later, without me looking for it, I stumbled on a video by Amelle and Aymeric on crystal skulls. I feel called to watch it and then I feel an opening in my heart. I came across the publication of Amelle and Aymeric's crystal skulls on facebook and I had a very strong intuition. I had to contact them. I felt called by Peru at that time of my life and guess what? I fell in love with a skull sculpted by a Peruvian sculptor. Nice synchronicity. This skull was for me an evidence of soul to soul. Amelle explained to me that there are different families of crystal skulls and yes, mine is an activator skull of sacred sites in total adequacy with who I am.
Thank you for everything, Neo and I are very happy and work together where the guidance calls us.
Rafael, Citizen of the world
Ola Hermano, hermana, I'm Rafael, citizen of the world, I met Amelle through facebook. I "stumbled" upon a publication about crystal skulls and my whole body went wild! I heard: call, you know her and she will guide you to find your crystalline companion. Sure enough, I had been looking for a crystal skull for three years and to this day Nada. No connection. No calls. And there with Amelle, it was fireworks. Je l'ai appelé et ce fut génial comme échange. For sure, she comes from my planet, this Amelle LOL. We talk about crystals and frequencies as others talk about the rain and the sun. So when Amelle introduced me to my new friend, I said "Bingo, it's him" and he smiled at me and said: "It took you long enough. Exactly as I had seen it in my dream! Total madness! It was as if she had read my mind. I understood that this was not an ordinary woman with her husband, but this was confirmed. I had a vision of a woman in crystal and so did her husband. A couple of crystals on earth and in France too… Since then I call them the crystal ambassadors. I think it suits them. The fun part is that it arrived on my earthly birthday. Everything was perfect from start to finish with extraordinary fluidity.
Gratitude to pachamama, gratitude to Father Divine, too happy to follow the flow with N'tamého my crystal friend who was waiting for me…
Laure, Paris
Hello, my name is Laure, I am someone who was born with magnetism and great faith. I have always listened to my intuition, my guidance. One day when I was listening to a video of Amelle on these treatments, I heard that she was also a skull smuggler and this intrigued me. I needed to know more so I looked up more of the videos she had made, many of which were about crystal skulls, and I listened and drank in all their words. I heard "contact her! contact her! contact her!". Which I did and she immediately picked up… It was weird, two minutes before she was on my screen and now I was talking to her. She read my energies and told me which skull would correspond to my life path, my blocks, etc… Her "diagnosis" was incredibly accurate. It was me from start to finish. So yes, when it came to choosing the skull, it was crystal clear to me. I liked how it was all done. I appreciated his integrity, his generosity of time. It was not a sales report. She let me feel the energies of my future skull among others. It was very beautiful… I wish this kind of support to all of you and it doesn't stop with the payments, afterwards there is the accompaniment phase and there too it is present. As she said to me, "there is no need for training courses to communicate, every facilitator must transmit the keys of transmission at the moment of the said transmission" and that too spoke well to me. To sum up: I am happy to have followed my guidance once again, the result far exceeds all my expectations.
Ismaël, Washington D.C, USA
I was subscribed to the facebook page Quantaum voyages initiatiques of Aymeric and Amelle and when a publication of sales of crystal skulls appeared on my news feed, I was immediately called by a skull which was in star ruby (rare). It was a wave of vibrations and thrills. I couldn't take my eyes off him. Quite naturally I contacted them and I enjoyed our exchanges, the guidance, the presence and frankly, I had already bought skulls from shops or other people, but here I felt an incredible reservoir of love, an ancient link to the crystal spheres (I'm a medium so that helps. It was to them that I had to go). They are passionate about their vocation, they are present, they know how to read and communicate with the skulls and they are very good and very real guides. In general in this field there are many salesmen, but a true passer, it is another thing, that is played at another level and frankly, I recommend to have tested various forms of purchases… in short, I never regretted this impulse of contact and my friend of the stars returns it to me well… From time to time, I visit their page to see if an energy calls me. Always remain open to what life has to offer, that is my credo. God bless you !
Sonia, Uccle
I contacted Amelle after seeing a post she made on a group I belong to. We exchanged a few messages about crystals and crystal skulls by messenger and then I rang Amelle on her mobile. Amelle gave me – at my request – what she calls an energy reading. I was blown away! She totally updated me and with incredible ease. Then she told me about the skull she saw for me. Not the mineral, but what it will bring me and what it was connected to. And I was treated to a small parade of photos, I was immediately called by a particular skull. Shivers all over my body, a feeling of openness in my heart, I was blue from that skull (in love)… And Amelle told me that it was the one she felt for me. When she sent me the skull, she accompanied me as soon as I received it until I felt connected to it without needing a "crutch"… Thank you to her and her husband for their seriousness, their presence… you can feel that they are passionate about their mission… It's great to meet such people.
Oro, French Polynesia
Ah how to explain my connection with Aymeric and Amelle. Through facebook I saw their publication on the crystal skulls and their publications on human consciousness and my heart felt a very strong, very strong connection. I was born and raised in Polynesia and back home you learn from an early age to listen to your heart and follow it. I contacted them by messenger and got a nice answer. I told them that I felt ready to become a crystal skull keeper and that I felt they would find me. Three weeks later, Aymeric sent me photos of a skull he felt for me. Well, as soon as I opened the picture, it was love at first sight. The soul of my new friend spoke to my heart. Thank you to life, to the spirit of Gaia, for allowing me to meet them. I have gained a brother and sister from the stars, but I have also found a crystal master, Nemaho…
Céline, Fribourg canton, Switzerland
Recently, I came across Aymeric and Amelle Blanc's crystal skulls video while surfing on youtube. After a few minutes, I felt like calling the number and when Amelle called me, she gave me a reading of my energies and together we knew which skull was for me. I didn't need to see him to know it was him. Amelle still sent me several photos of different skulls but of all of them I knew which one was for me. And it was also the one Amelle had felt for me… I loved the fluidity with which it all came together. It was worthy of the Andean prophecy. From synchro to synchro, I came to find my crystal skull. We are evolving together now and it's a real treat. I'll come back to Amelle and Aymeric when I feel the call of a new skull, that's a certainty and in the meantime, I'm enjoying my Arthuros.
See you soon.
Sylvain, Waterloo, Belgium
A friend of mine told me about this couple in the Aude region of France who, as well as being quantum therapists, are crystal skull passers and keepers. On this advice, I called Aymeric and told him about a vision where a skull was coming towards me. Aymeric listened to me, and then began to express what he felt about my energies, my spiritual dimension, and how he felt about the skull that was meant for me. His reading about me was relevant, his understanding of my spiritual dimension echoed my feelings, and finally when he presented me with the crystal skull that was intended for me, it was a festival of vibrations, joys, sensations of reunion… I should point out that I had to wait 5 weeks after our exchange for Aymeric to contact me again and present me with the one that became my first crystal skull. Translated with www.DeepL.com/Translator (free version) Insofar as Aymeric and Amelle are not salesmen, they take the time to feel the energies of those who contact them and always propose the skull which corresponds, that I understood it well and experimented for my part as well as all those towards which I directed them… They clearly have a particular bond with the skulls, as if they were telepaths with the skulls in addition to knowing how to decode the energy of people. They are a great couple to meet for sure (even if I didn't meet them physically, everything was done by phone and WhatsApp). They passed on this crystal master to me, but moreover, they accompanied me so that I could develop even more strongly the link with my skull.
Cloé, Nantes, France
My name is Cloé, I met Amelle and Aymeric through videos on youtube "by chance" and when I saw their crystal skulls, I thought wow… I had chills all over. I called her the same day and was able to talk to Amelle about my feelings. I found her welcoming, present and what was crazy was that she was "reading" me perfectly without me telling her… She was describing me even though she had never seen me! I was stunned. I told her that I wanted to become a skull keeper and she was able to accompany me in this process. I understood that the skull chooses us and we let ourselves be chosen somewhere… It was very intense and very beautiful because she knew how to guess which crystal corresponded to me, which skull was made for me and vice versa… It's clear, she has a gift and a real connection. She also taught me how to connect with my Delphéa skull (the skull gave me its name as soon as I saw it). So I have only one more thing to say: if I feel called by the skull energy again, I will go to them. They have this magical connection, and on top of that, they can read people's energies. Thanks to you, I have had extraordinary experiences and I am grateful to be the guardian of Delphéa, a beautiful emerald skull.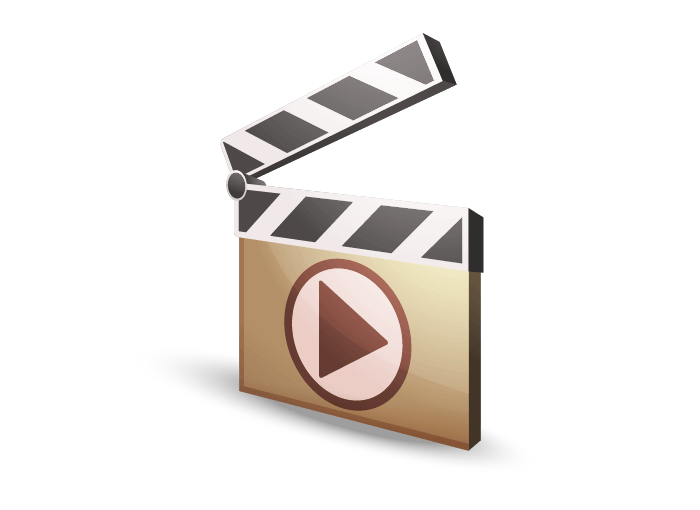 Some of our Videos
We are making some of our videos available here for your information.
The Legend of the Crystal Skulls
Discover here various legends, from the most famous to the least known, about the crystal skulls.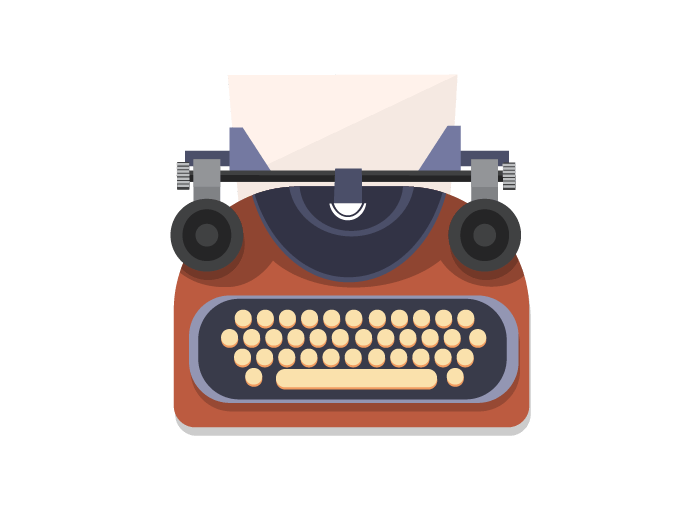 Our story
If you want to know us better, you will find here a quick presentation of Amelle and Aymeric.